Work with us, Save your accommodation fee and earn money!
Why do we need foreign staff?
Now that they cannot go on working holidays or study abroad, many Japanese are looking for opportunities to speak English with foreigners.
So we, who used to run a hostel for overseas backpackers, started a new project "Language Inn".
This is a program that allows Japanese people to speak only English while staying in a hostel, giving them the experience of staying abroad. (EOP : English Only Policy)
We are hoping to have many foreigners stay with us as free accommodation staff to create an international atmosphere in Japan.
We also have a paid program called Study Lounge, and if you can be the coordinator of this program, you can earn money. 
Why can I stay in a guesthouse for FREE? What's "Free Accommodation"?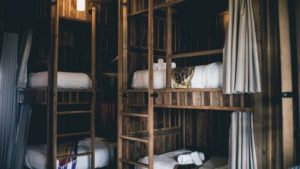 There are relatively many beds in the dormitory room, and they're not always full. If the beds cannot be occupied for a certain period of time, it's more profitable to have someone else use it.  We exchange a place to stay for work within the guesthouse.  This is cheaper than hiring part-time cleaning staff.
This is a Work Exchange Style, so you won't get paid but we won't charge you for an accommodation fee at all. It means that all kinds of things related general affairs such as issuing salary slip, managing an accommodation fee would be omitted.
If you could live in an accommodation for free, you could live there for a longer period of time. Foreigners staying in Japan to study Japanese culture or Japanese language could stay as long as possible and save their money. On the other hand, there are many Japanese people who want to exchange languages with foreigners to brush up their languages.  Therefore, we would be happy if we could make a situation for both parties!!
STAFF WANTED – Why don't you stay in Osaka for free as a free accommodation staff?
APPLICATION CRITERIA

This application is only for those who can match the following criteria.
Those who have a visa that allows you to work such as a working holiday visa, spouse visa, work visa or a student visa (We don't accept those who have a tourist visa. Also,

we cannot sponsor any free accommodation staff

in accordance with the regulation of the work visa.)
Those who can speak English (It does not have to be a native English speaker).
Those who are willing to contribute to a positive and enthusiastic team. Whether it be cleaning, organizing events or odd jobs around the hostel.
REGULATION
You will have full use of all of the common facilities in the guesthouse : Showers, toilets, laundry and a full kitchen and T.V room.
We also have free Wifi Internet access (LAN cable access is also available) in all of the guesthouse, which you are entitled to use.
Basically we provide you with a mixed or a female dormitory bed.
WORKING  CONDITIONS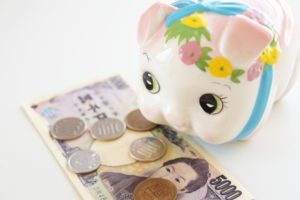 Basically you need to work for 10 hours per week. (10-hours work can be exchanged into an accommodation fee) . 
But you will be paid by the hour for any extra hours you work.  (1,0000 JPY / 1 hour)
e.g.) If you work for 15 hours a week in total ( 10 hours for cleaning work + 5 hours as a English coordinator ), you will get paid 5,000JPY a week.
WORKS
General work related to hostel management such as cleaning, check-in and other reception work, reservation management, etc.
Work as a coordinator of English activities.
* English activities are just chatting in English with Japanese people or playing games while speaking English with Japanese people.
Send your application form
Access to us
Address : 1-8-4, Nishi Shinsaibashi, Chuo-ku, Osaka City