Free accommodation (work exchange) Staff Wanted in Osaka

Work with us, Save your accommodation fee and earn money!
Why can I stay in a guesthouse for FREE? What' "Free Accommodation"?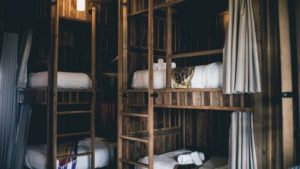 There are relatively many beds in the dormitory room, and they're not always full. If the beds cannot be occupied for a certain period of time, it's more profitable to have someone else use it.  We exchange a place to stay for work within the guesthouse.  This is cheaper than hiring part-time cleaning staff.
This is a Work Exchange Style, so you won't get paid but we won't charge you for an accommodation fee at all. It means that all kinds of things related general affairs such as issuing salary slip, managing an accommodation fee would be omitted.
If you could live in an accommodation for free, you could live there for a longer period of time. Foreigners staying in Japan to study Japanese culture or Japanese language could stay as long as possible and save their money. On the other hand, there are many Japanese people who want to exchange languages with foreigners to brush up their languages.  Therefore, we would be happy if we could make a situation for both parties!!
Why is an international persons required?

We are aiming at an international accommodation. Since we are carrying out a program "Language Boot Camp" for Japanese people to learn the language, we want to hire as many as international persons in this guesthouse. What's a Language Boot Camp?: As long as they stay at the guesthouse, guests are not allowed to use Japanese for the duration of their stay.
If there is a native English speaker in the guesthouse, we should be able to ask him/her to write or check English for websites, postings or notices on the walls.
We have wide variety of international guests, who do not always speak English. If there is a native speaker of Korean, Chinese, Spanish, French, Italian, German or other languages as a free accommodation staff in the guesthouse, he/she should be able to translate the language into English or Japanese.
Many backpackers who travel the world work on a freelance basis. A person who has the ability to communicate on social media as a 

YouTube or Instagrammer

will promote the guesthouse to all over the world. This kind of thing is worth the advertising cost of staying for free.
Some of the backpackers working on a freelance basis have high 

IT literacy such as programmers, system engineers, web designers, or photographers

. If they're willing to use their skills and dedication to help run the guesthouse, this kind of work can be also exchanged into the accommodation fee.
If you are a native speaker of major languages such as French, Spanish, Korean, Chinese or German except for English, We would like to make this homepage multilingual.
The company or Individual owners can only hire foreigners as defined by the 

Immigration Control and Refugee Recognition Law

. The type of work you can do and the hours you can work are limited by the visa.  Regulation of Working holiday visa is relatively lax. So the company or individual business owner does not have to do the annoying paperwork to hire a foreigner with a working holiday visa.
STAFF WANTED – Why don't you stay in Osaka for free as a free accommodation staff?
APPLICATION CRITERIA

This application is only for those who can match the following criteria.
Those who have a visa that allows you to work such as a working holiday visa or a student visa (We don't accept those who have a tourist visa. Also,

we cannot sponsor any free accommodation staff

in accordance with the regulation of the work visa.)
Those who can speak English or Japanese to communicate with other staff.
Those who are willing to contribute to a positive and enthusiastic team. Whether it be cleaning, organizing events or odd jobs around the hostel.
WORKING  CONDITIONS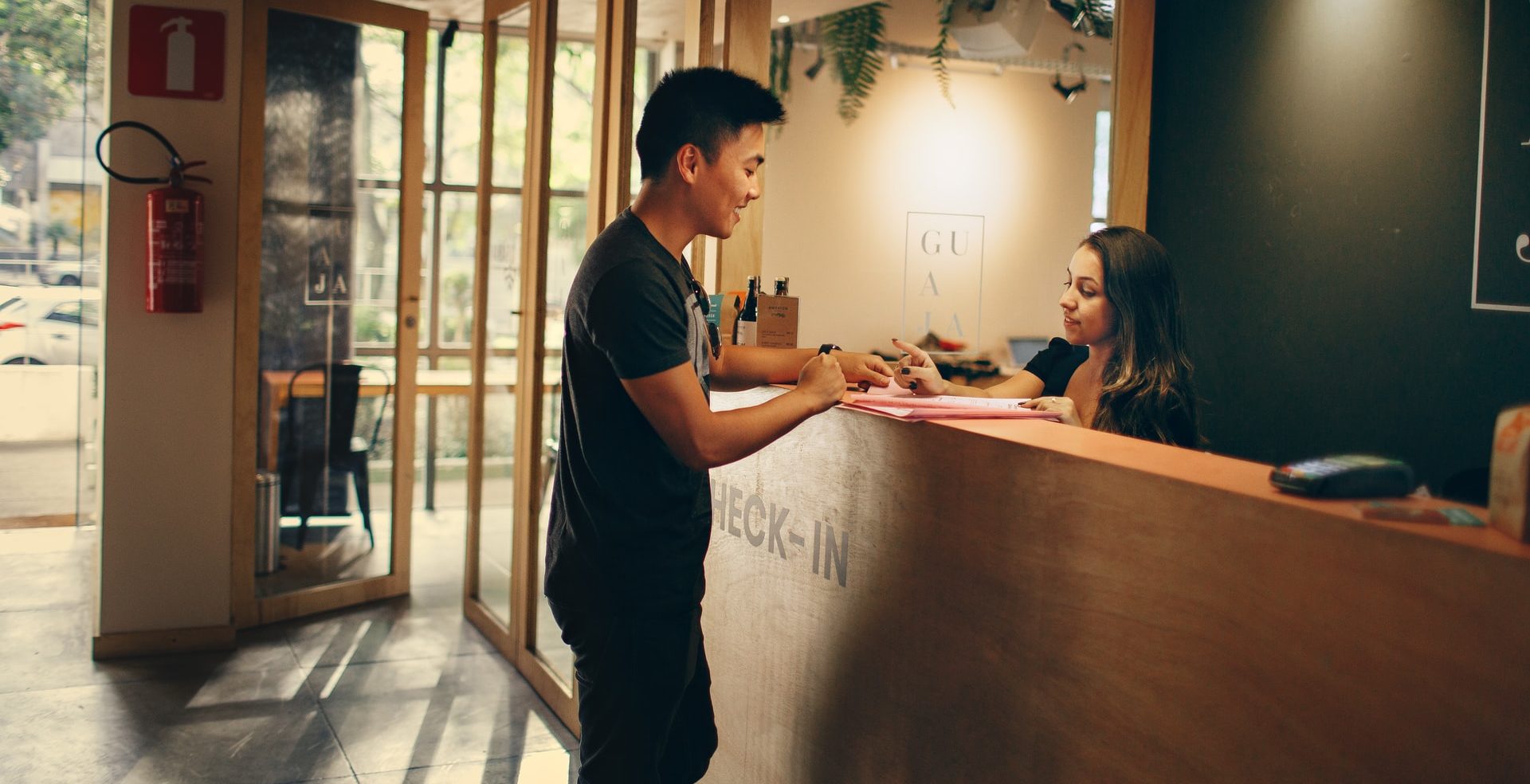 Basically you need to work for 12 hours per week. (12-hours work can be exchanged into an accommodation fee) .  But if you work over 12 hours as a coordinator of language activities, you should be able to earn money as a commission worker.
Cleaning work   : 3-4 hours per a day (11:00 – 14:00, 10:00 – 14:00, 11:00 – 15:00).
Work as a coordinator of activities in STUDY LOUNGE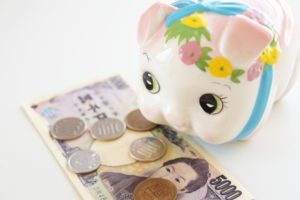 REGULATION
You will have full use of all of the common facilities in the guesthouse : Showers, toilets, laundry and a full kitchen and T.V room.
We also have free Wifi Internet access (LAN cable access is also available) in all of the guesthouse, which you are entitled to use.
Basically we provide you with a mixed dormitory bed. If there is a vacant bed, we will allocate you in a male or female dorm.
Send your application form
Access to us (Osaka Shinsaibashi)
Address : 1-8-4, Nishi Shinsaibashi, Chuo-ku, Osaka City